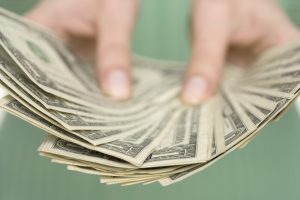 We all know Harvard is a very expensive educational choice. That's why we wrote this headline to catch your attention. Honestly, we wanted to get a bunch of dollar $igns in your head so you would see the savings you can enjoy with managed IT services.
What is managed IT?
Managed IT services are outsourced management services that cover a business's day-to-day operations as it relates to technology. The whole idea is to reduce interruptions in your workplace with technical talent on hand, avoid the astronomical cost of hiring an educated IT manager in house, yet still keep your company safe and functioning smoothly.
What types of services are out there?
Managed service organizations offer a variety of options for management. Some specialize in disaster recovery, backups, monitoring, and network management. Others have a larger scope that include things like business telephones, Internet connections, cloud solutions, and hardware replacement programs.
What to look for…
Not all Managed Service Providers (MSPs) are geniuses. Be sure to ask questions upfront like: Will I have a single point of contact? What types of diagnostic tools do you use? How flexible are your services? When can I call for service? What are the response times like?
Ready to explore?
We would love to share our managed IT service offerings with you. If you're considering a new IT company, project, or service, let us know. We will review your needs and write up a quote for service that will fit your needs and budget.